Why Vertical Development Is the Antidote to VUCA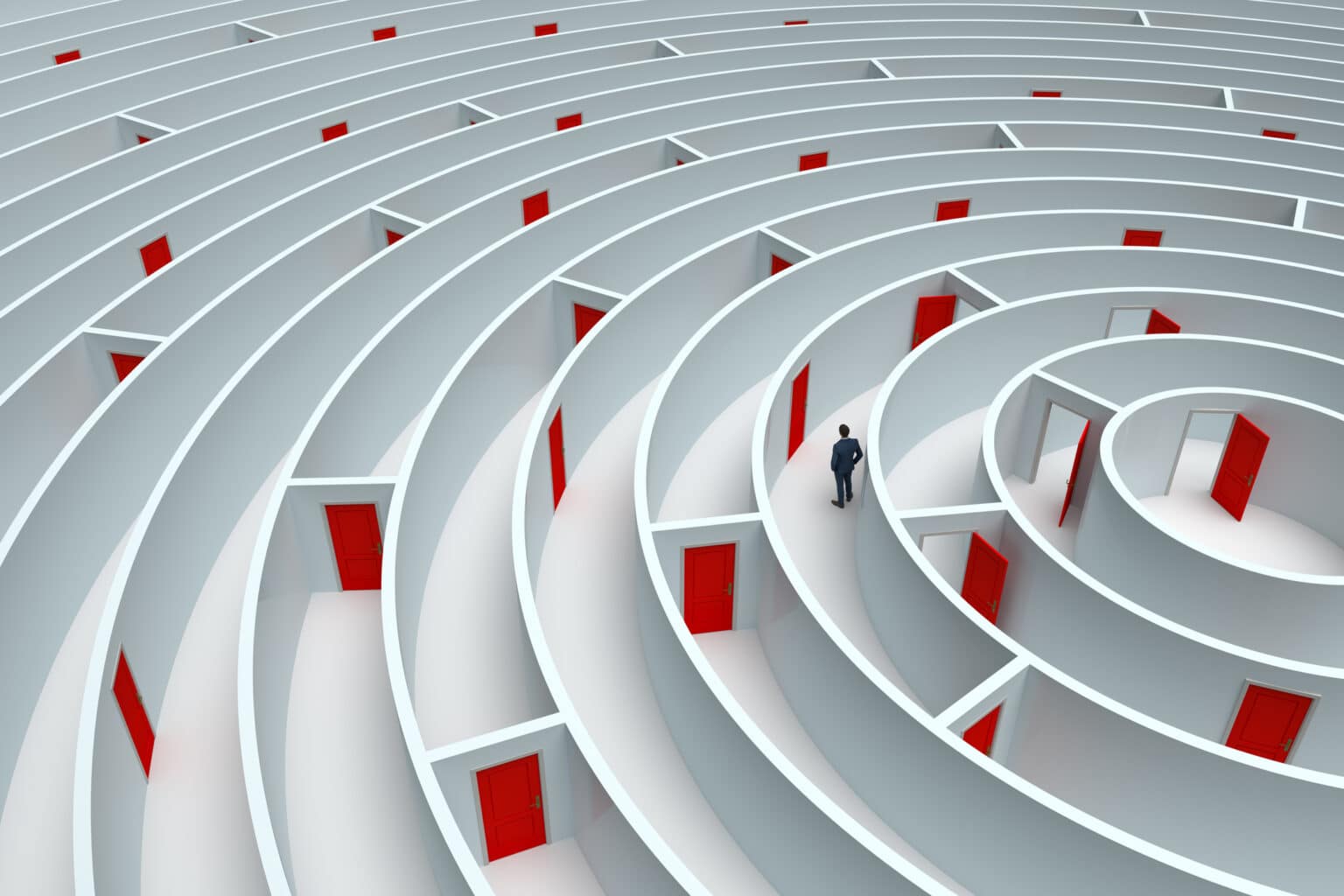 VUCA helps us define how complex our modern world has become. Vertical development allows leaders to deal with the ongoing complexity crisis.
Key Takeaways:
The term VUCA stands for volatility, uncertainty, complexity, and ambiguity and helps us understand our modern world

Vertical development is a requirement for leaders because how they think becomes more important than what they know

Vertical development's four strategies address VUCA and the associated complexity crisis:
Making sense of complexity

Perspective-shifting

Self-reflecting and adjusting

Opposable thinking
Effective leadership is a must in our increasingly complex world. Whether the climate crisis, a global pandemic, economic uncertainty, or technological innovation, upheavals happen all the time. VUCA is a good headline for our challenging times. 
Business leaders must be able to respond and adapt to whatever comes. Of leadership theories, vertical development is a solid option to directly address VUCA and the complexity of a changing world. This guide walks through what VUCA means and why vertical development is the antidote.
What is VUCA?
VUCA means volatility, uncertainty, complexity, and ambiguity. The term originally comes from the U.S. military, coined as a way to describe the post-Cold War way of warfare. The business world eventually found VUCA and borrowed it to describe the business environment. 
VUCA is why we need to develop more effective leaders. VUCA makes navigating everything more complicated, and increased leadership capacity is required to rise to the challenge. In particular, complexity as represented by the C in VUCA.
Complexity is the primary term of focus in the business world. One way to define complexity is the connection between cause and effect. The goal of leadership development is to develop the ability to see that complexity and connection and do something about it. 
Let's walk through an example. Call center agents for any major retailer know to expect people to call in and check on the status of their orders. Agents have a clear process to address those calls, which can be predicted by management. They know how to look up an order, figure out where it is, and communicate with the customer. It becomes a pretty simple interaction.
On the other hand, today's businesses and leaders have been faced with events like 9/11, recessions, and the COVID-19 pandemic, which cannot be predicted in the same way. They cause volatility, uncertainty, complexity, and ambiguity – VUCA. With COVID-19, for instance, there is still no definitive answer on exactly where and how the virus developed, and we may never know for sure.
These kinds of problems often can't be discerned, even in hindsight, and are difficult if not impossible to predict accurately. The type of leadership required to thrive in a VUCA environment is far cry from what is effective in a predictable, stable situation like customer inquiries about order status.
Another way of describing these new challenges, coined by Lectica, is the complexity crisis. Most leaders do not have sufficient leadership capacity to meet the level of complexity they routinely encounter in their roles. And as Lectica's research shows, the more senior the leader gets, the wider that gap becomes.
The rate of change in the world continues to increase, as does the level of complexity we're dealing with. We're never going backward – it's never going to get simpler. Leaders must rise to the occasion, which we call the leadership development imperative. This imperative can only be met by increasing the capacity to lead.
Why vertical development is the antidote
VUCA demands a vertical development approach, not a horizontal approach. We can teach someone what they need to know to deal with a given situation or problem, and they develop horizontally. Their knowledge or skill set increases. But when new, complex issues come into play, like the pandemic, there is no playbook with which to equip someone to deal successfully with that.. 
With vertical development, people develop the capacity to handle more complexity. They can navigate the needs of many different stakeholders. When dealing with VUCA, how leaders think becomes much more important than what they know. Strategic planning starts to fall short in a complex world. It's not worth creating a plan if we can't predict what will happen. We'll just be wrong. We instead need to be able to sense and respond to what's emerging.
During the pandemic, we experienced so many "new normals." We were dealing with a new illness that was killing people, and we didn't know what would happen next. We were stuck at home and had to figure out how to still get work done and lead ourselves through uncertainty. But we eventually adapted and moved on to the next phase – and this is what leaders must be able to do when leading a company through extremely complex challenges. 
4 strategies of vertical development for VUCA
Vertical development is the best response we have to VUCA, the complexity crisis, and the resulting leadership development imperative. Here are the 4 major strategies that help us grow vertical capacity to deal with VUCA:
Making sense of complexity

: We have a human tendency to want to simplify and make things easy. But we must learn to see the complexity and navigate it, not miss or ignore it. 

Perspective-shifting

: We must take on multiple perspectives, developing the ability to appreciate and understand someone else's point of view. When we can do that, we can craft multiple approaches that are more inclusive and sophisticated.

Self-reflecting and adjusting

: We need to notice our thinking and behavior, be able to evaluate their effectiveness and helpfulness, and adapt in real-time based on what we notice.

Opposable thinking

: Effective leaders must be able to hold conflicting ideas at the same time to deal with VUCA.
These strategies help leaders grow vertically to increase their capacity and deal with complexity.
The Sparks Group approach
At The Sparks Group, we develop leaders who are effective in a time of VUCA and the complexity crisis. We help leaders understand the seven stages of vertical development (Opportunist, Conformer, Expert, Achiever, Redefining, Strategist, and Alchemist) and how moving up means they are more effective in times of change and uncertainty.
Schedule a free 30-minute discovery call with The Sparks Group to learn more.