Because Nothing About Work is Getting Any Easier, but How We Approach It is Everything.
We've been where you are, so we understand the frustration that comes from investing in a "solution" that turned out to be ineffective, boring, and just like all of the other traditional solutions you've already tried in the past. We also understand you may feel torn: you don't want to risk a failed investment again, but you know that choosing no solution at all will leave you without the support you need.
Not All Leadership Development is Created Equal
As an HR leader, we don't need to tell you that business operates in an increasingly complex marketplace. You've seen how difficult it is to nurture leaders within your organization without the proper support. And past programs that flopped can leave a bad taste in everyone's mouth.
We understand how frustrating it can be to struggle with poor or non-existent leadership development at your organization.
You're in the Right Place
Here's the thing: It's not just about teaching a leader what to think and developing skills.
It's about enabling them to think critically when new situations and information arises.
You deserve a partner who can develop your team's leadership capacity and help your business succeed well into the future.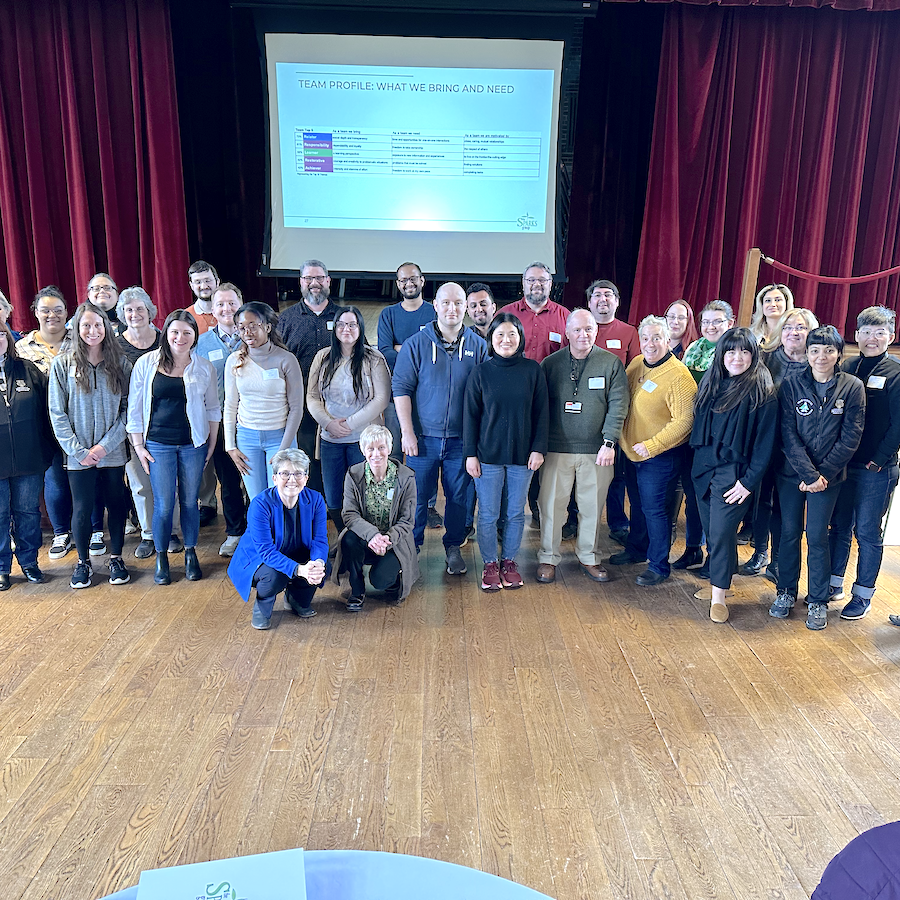 Vertical Leadership Development is Key.
After participating in and teaching lackluster leadership development programs myself, I saw how leadership development as a whole needed to be reinvented. In 2015, I started assembling a team of experts passionate about facilitating vertical development within leaders, teams, and organizations.
Let us be the spark that inspires your team's success.
Jessica Bronzert, Founder and Chief Executive Officer
What It's Like to Work With Us: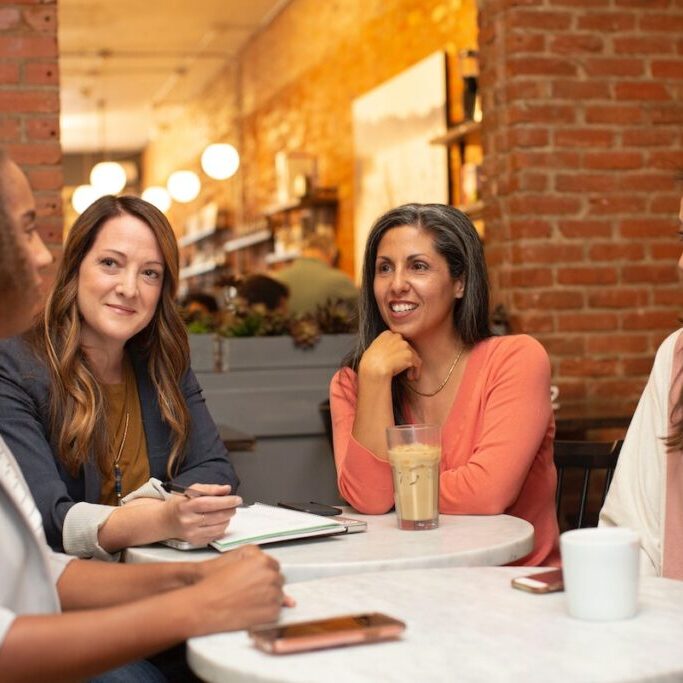 Call us edgy, but we lay it out straight. Compassionate honesty is the only way to spark change, and that's what we're here to do for your business.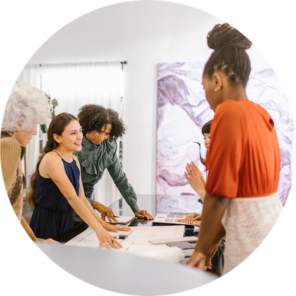 Change can be hard, but we'll help you and your people navigate every challenge that comes your way and equip you with the tools you need to do so effectively.
Boring is never effective. We know how to liven things up and make the process fun and worth your time. Leadership development sessions your people actually look forward to is a thing!
Don't Just Take Our Word for It
"We have been partnering with The Sparks Group on a large-scale executive coaching program for the top tiers of our leadership team. Coaching for an individual leader can be great, but it can also be disconnected from the organization's goals and what it needs from that leader. The Sparks Group links the individual benefit of coaching to the organizational strategy, making sure there's visibility, alignment, and outcomes on every level. Plus, their focus on diversity means they have a deep bench to match with any leader. "
Courtney Petersen
Chief HR Officer, Edison Electric Institute
"As the inventors of Bubble Wrap™, we have been transforming the world of small parcel packaging since 1959. We recently engaged The Sparks Group to help us redesign our global organization to best deliver value to the surging eCommerce fulfillment market sector we serve, and this decision made all the difference. [Their] highly personalized approach made the process fun, collaborative and insightful, and we ended up with a better result than we ever could have imagined going into the process. Their combination of organizational design and organizational behavior expertise was exactly what we needed."
Kenneth Chrisman
Former President, Product Care Division, Sealed Air
"Again, thank you and the Sparks team for showing us the impact that one facilitator can have on one team member at one agency, with the potential to impact north of 1,500 family members over a three-county region.  The Sparks Group's workshop truly epitomizes the "Power of One!""
Tyrone Lindsey
Executive Director, Roanoke-Chowan Regional Housing Authority
"We have had a broad and deep relationship with The Sparks Group from executive coaching, to focus groups, leadership offsites, 360 and other assessments, workshops, and so on. They were also a key support in my own ascension to the CEO role. The wide variety of TSG practitioners we have partnered with share deep expertise and years of experience. We continue to reap the benefits of the partnership and look forward to doing so for the long-term. "
Brian Natwick
CEO, Crescent Communities
"As internationally recognized academic medical researchers leading large teams, The Sparks Group is our secret weapon. Our partnership goes back to 2016. In the years since, we've invested in numerous coaching engagements, workshops, programs, and the like, supporting our most junior staff up to and including the two of us. They provide bespoke solutions based on our context, our needs, and our desired outcomes. Part of those custom solutions is their diverse bench of coaches and consultants – every practitioner we've worked with has been terrific. You can't go wrong working with The Sparks Group!"
Karen Mustian, Ph.D., M.P.H. and Supriya Mohile, M.D., M.S.
University of Rochester Medical Center
"We asked The Sparks Group to step in to run our Management Development Program at the last minute when our legacy provider couldn't continue. Not only were they flexible and adaptable, they brought new ideas and improvements to the program that our high potential leaders loved and will make a difference to our business. We look forward to our continued partnership."
John Wolf, CEO
Spectrum Plastics
The Sparks Group is an executive coaching and leadership development firm that helps leaders, teams, and organizations grow capacity - not just skills - to address the complex challenges of today's business environment.
Below is a sample of our diverse cadre of coaches, facilitators, and consultants passionate about producing sustainable business results.
Jessica Bronzert
Founder and Chief Executive Officer
"How far away from yourself are you willing to go to play the game at work?"
Anna Sparks
Chief Operations Officer, Professional Certified Coach, MPA, CCMP
"When you blame others, you give up your power."
Emily Moore
Operations Manager
"The future belongs to those who believe in the beauty of their dreams." – Eleanor Roosevelt
Mark Ewert
Professional Certified Coach, M.A., CAP
"Curious, and inspired by a larger purpose."
Diane Morrison
Professional Certified Coach
"Never give up."
Colin T. McLetchie
Professional Certified Coach, BCPP
"Management happens at people. Leadership happens with and for people."
Julie Guirado
Associate Certified Coach, MBA, MS
"Awareness gives you the choice to decide how you want to show up."
Lori Evans Ermi
PCC, SPHR, SHRM-SCP
"Anything can happen if you let it." – The immortal Mary Poppins
Shamar Terrell
Associate Certified Coach, MA, LFGC
"Bad leadership is contagious but great leadership takes intentional and deliberate effort."
Randy Chittum
PhD
"Mindfulness is the enabling capacity for all leadership."
Katrice Boland
Associate Certified Coach, MBA
"Visualizing success is the first step toward achieving your goal."
Fiona Grant
Professional Certified Coach, BCPP
"There is no try, there is only do."
Alan Heymann
Professional Certified Coach, Facilitator, JD
"You are the expert on you. My job as the coach is to help you unlock the magic within."
Akasha Saunders
Professional Certified Coach
Alison Farmer
Professional Certified Coach, MBA, CPCC
"Autopilot is great for flying planes, but a hollow way to live."
Gina Columna
Professional Certified Coach, MBA
"Say no to many things, and yes to the vital few."
Marvin Chambers
Professional Certified Coach, MBA, CPC, ELI-MP
"What lies behind us and what lies before us are tiny matters compared to what lies within us."
– Ralph Waldo Emerson
Steve Galloway
Professional Certified Coach, CMAP
"When you change the way you think about things, the things you think about change."
Sarah Gershman
Speaking coach
"To overcome speaking anxiety, focus your attention on helping your audience."
Sarah Hyche
Professional Certified Coach, MBA
"Leadership is about making others better as a result of your presence and making sure that impact lasts in your absence."
– Sheryl Sandberg
Renee Vincelli
Certified Leadership Coach
"Don't be impressed by money, followers, degrees and titles. Be impressed by humility, integrity, generosity and kindness."
Jennifer Eichenberg
CCP, CPT, CTT
Sean Leavitt
DEI Strategist
"It is not our differences that divide us. It is our inability to recognize, accept, and celebrate those differences."
– Audre Lorde (Gamba Adisa)
Todd Iarussi
PCC
"A leader's capacity comes not just from their skills, but from the maturity they have while implementing them."
Linda Hoopes
PhD
"Resilience is a verb."
Cristian Corsi
Professional Certified Coach and MBA
"Coaching leaders to meet challenges with purpose, wisdom, and results."
Laura Yee
Associate Certified Coach, Ph.D., Master of Education
"Most people search high and wide for the key to success. If they only knew the key to their dreams lies within." ~ George Washington Carver.
Partnering With Us is a Breeze: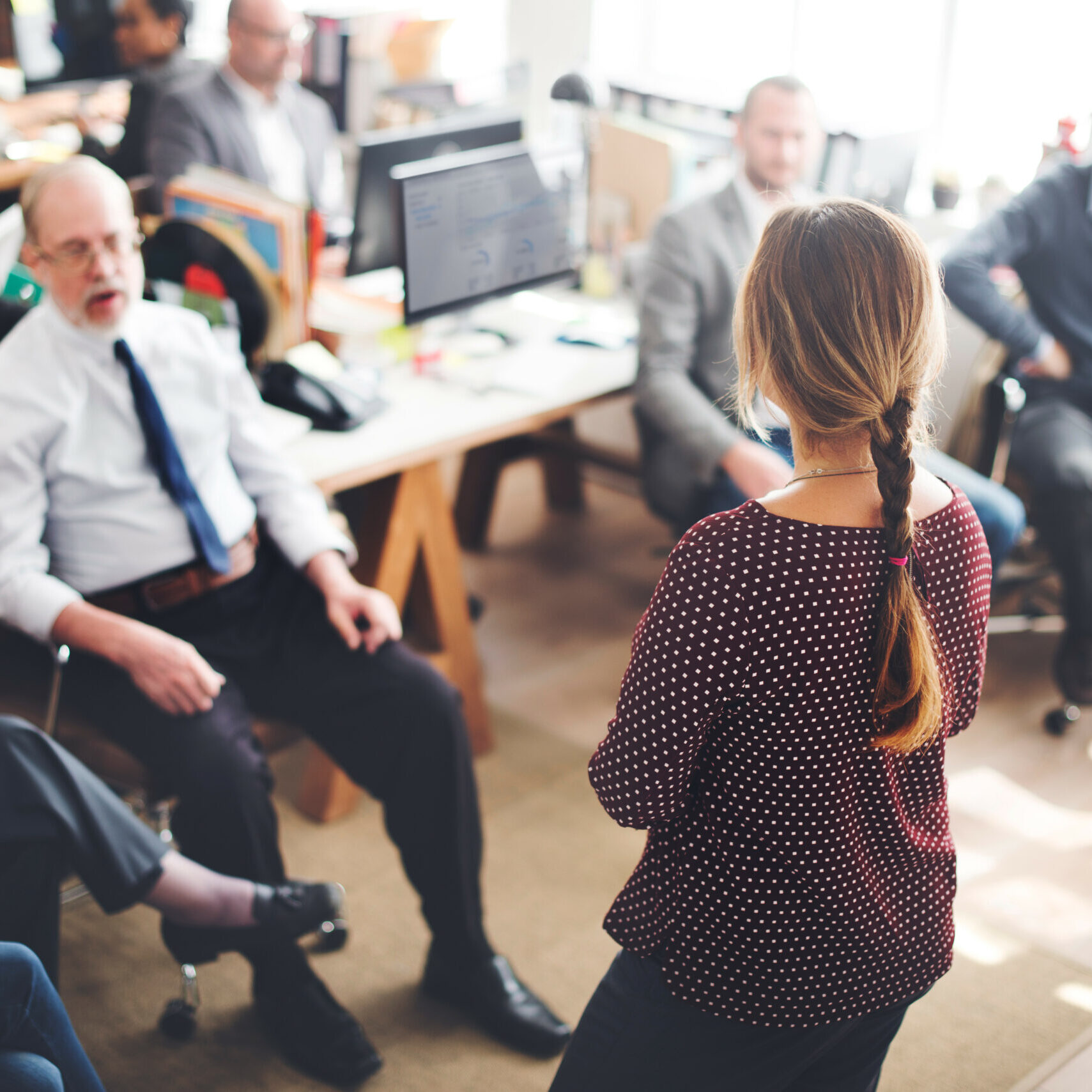 Book a Discovery Call
This is your chance to tell us all about your needs.
Get a Tailored Solution
This is our chance to craft a plan to help meet your needs.
Grow Your People, Grow Your Business
The oh-so-highly rewarding part where your people are growing and your business is thriving!