What I Did on my Summer Vacation

I checked out.
I turned off my email.
I went incommunicado. For two weeks.
It was fabulous.
It also wasn't always this way.
Sometimes clients think we coaches have got it all figured out, and that's high praise, but it's hardly true. I think the best we can do as humans is continue to improve our self-awareness and "be in the work" of growing and evolving.
Even though one of the reasons I started The Sparks Group was to have more control over my schedule and more flexibility, it's also safe to say I have never worked harder in my life than I have as a business owner. This has included staying connected even when I'm on vacation. As The Sparks Group has grown, so has the number of excuses I can make for not disconnecting and hitting the reset button.
This came to a head recently as we engaged a consultant to help us grow, and he helped me reconnect to my original vision for myself when I started the business. Then, during our quarterly review right before my vacation, my team highlighted the gap between my vision and reality by writing down on our issues list, "Jessica doesn't feel like she can disconnect during vacation." Ouch. What is it about writing things down in black and white that makes them so painful?
This made me gnash my teeth and think, and I realized my biggest practical block was monitoring my email. I've been working to build a stellar team who can function without me, and they can. I hypothesized that if I had someone with access to my email checking it every day and responding to the urgent items, I might feel ok turning it off. We decided to run an experiment. Anna and Emily would collaborate to keep tabs on my email, and I would receive exactly three text messages on specific days to provide high-level updates. And crucially – if anything caught on fire – they would call or text immediately.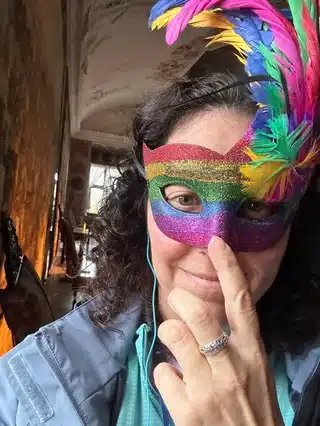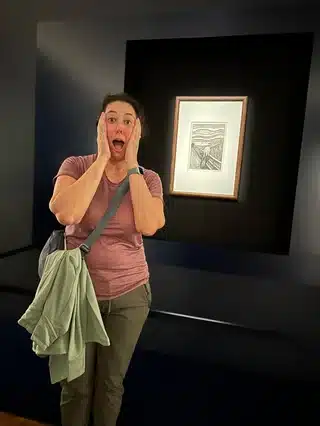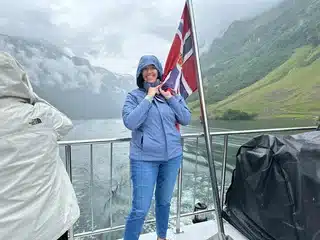 A client emailed with an emergency during the first leg of my trip from Charlotte to Washington Dulles. I talked to her on the phone while I waited to board my flight to Europe. But once I got on the plane, I turned off every work-related email account I have on my phone and my iPad.
Away I went on a trip I've long dreamed about to visit the fjords in Norway and all the Scandinavian capital cities plus Tallinn in Estonia. (I did a report on the fjords in elementary school and have wanted to see them ever since.) The trip was infinitely better because I dropped into vacation mode and relaxed. I read a book, I met people, I explored. My nervous system calmed down and I was able to gain perspective on my life and my work in a way that the day-to-day doesn't allow and that being in a different country and culture cultivates. The few text message updates reassured me that everything was fine without me.
I'm grateful to have people around who keep me connected to how I want to live and work and hold me accountable to making that more than lip service. Even if that means codifying on an issues list that I am getting in my own way.
Aren't we all getting in our own way somehow, all of the time, more or less?/span>
So here's to the human condition of getting in our own way, and trying to get out of it now and then so we can connect to ourselves and others and enjoy this big, beautiful world we live in.
We are human beings after all, not human doings.
Happy summer,
Jessica
Founder & CEO
The Sparks Group